Top 10 Mother's Day Gift Ideas | 2023 Gift Guide
May 06, 2023
by Olivia Lin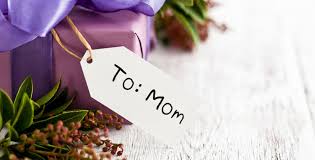 This Mother's Day, try pleasing one of the most important ladies in your life with one of the best unique gifts for Mom. She'll likely tell you that her kids being happy is all she needs. And while those things may be true in part, you know that she deserves something incredible. So look no further than our top 10 gift ideas for 2023. From personalized gifts to practical gadgets, there's something for every mom on this list.

1 Making A Photo Book & Custom Illustrated Family Poster

Gather your favorite family photos and create a photo book that captures your mom's favorite memories. If you weren't able to coordinate a nice family photo or want something more unique, then consider the adorable Custom Illustrated Family Poster that can be customized to include the entire family, including pets.
2 Birth Month Flower Grow Kit

For a mom who loves gardening, the Birth Month Flower Grow Kit is the perfect gift. It includes seeds for her birth month flower, a pot, soil, and instructions. She'll help her blooms grow and thrive, just like she did with you.
3 Eye Massager

An Eye Massager is a thoughtful gift for a mom who spends a lot of time in front of a computer or reading. It'll help reduce eye strain and fatigue, and provide a relaxing massage.

4 Bath Bombs

Treat your mom to a relaxing spa day at home with a set of bath bombs. They come in different scents and colors, and will leave her skin feeling soft and smooth.

5 A Modern Desk Lamp

If your mom works from home or has a home office, a sleek and modern desk lamp will be the perfect gift. It will provide ample lighting while adding a touch of style to her workspace.

6 Cool Mist Humidifier

A humidifier is a practical and thoughtful gift for a mom who suffers from allergies or dry skin. It'll improve the air quality in her home and make it more comfortable. This cool-mist humidifier utilizes principles of optics to make water drops seem to flow upwards slowly, meanwhile producing the ambient glow and soothing sounds of running water, it will bring the ultimate enjoyment to your mother's eyes and ears!

7 Personal Concrete Fireplace

Mom can finally have a campfire in the comfort of her backyard with this personal, soot-free fireplace. This tabletop fireplace can be placed on top of a coffee table or outdoors to set the mood. It's fueled by rubbing alcohol and doesn't emit smoke or odor but creates the same feel-good ambiance as the real deal.

8 Smart Watch

A Smart Watch is a practical and trendy gift that'll help your mom stay connected and organized. It can track her fitness, schedule, and even make phone calls. The Apple Watch Series 8 is the best smartwatch we've ever tested thanks to its outstanding quality and potentially life-saving crash detection.

9 Jewelry

Jewelry is a classic and timeless gift that will never go out of style. You can choose from necklaces, bracelets, earrings, and rings, and personalize them with your mom's birthstone or initials.

10 Aromatherapy Diffuser

An Aromatherapy Diffuser is a relaxing and calming gift that'll help your mom unwind and de-stress. You can choose from different scents and colors to match her style. It's also pretty enough to be mistaken as decor.
RECOMMEND
Looking for the perfect Mother's Day gift that's both beautiful and practical? Look no further than the Moving Sand Table Lamp! This Moving Sand Table Lamp is not only a functional light source, but also a mesmerizing work of art that will add a touch of elegance and tranquility to any room.

And the best part? You can get it now at an incredible 41% off with the discount code BSD41. It's the perfect opportunity to get a gift that's both thoughtful and affordable!    SHOW NOW>> !!
Read Also
10 Best Back to School Gift Ideas
UNIQUE CHRISTMAS GIFT IDEAS FOR 2022
Best Mother's day gifts in 2021-Thoughtful gifts for your wife,mom