Best Mother's day gifts in 2021-Thoughtful gifts for your wife,mom
April 30, 2021
by Cassie Liu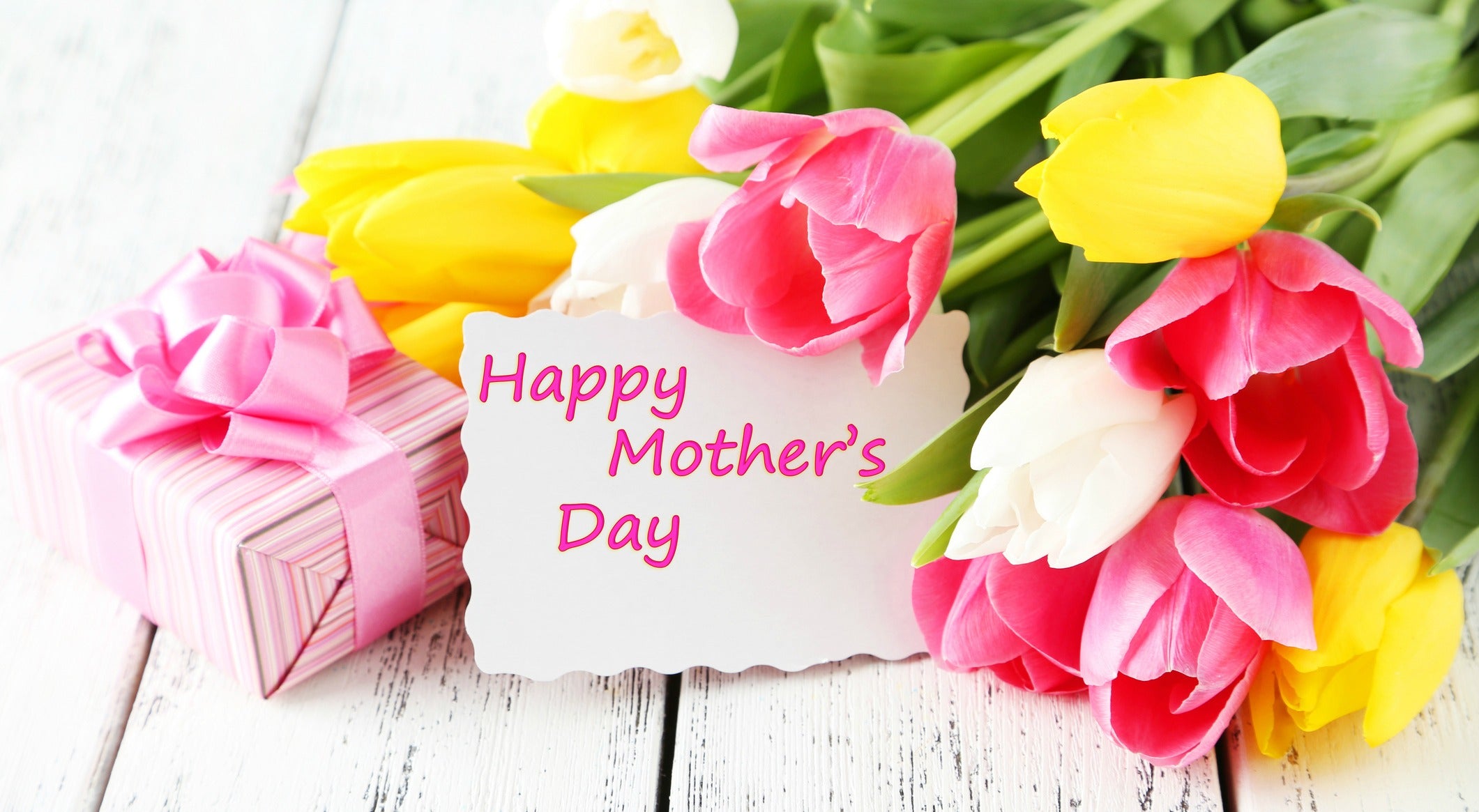 Mother's day is just around the corner,it's the best day that you can show your love and thanks to your wife and mom,a gift is necessary and you'd better spend more thoughts on it.
You can choose those things that your mother has always wanted but have not owned, or things that you think she will like. Most mothers like more practical items, but in order to express your love for her more clearly on Mother's day, romantic and elements of gifts are also essential.If you have no ideas of the gift yet,read this blog and decide quickly what gift you want to give,time is limited,let's start now.
1.Flowers
Many people said give flowers as a present is outdated and earthy,but a beautiful bouquet never fails to bring joy and love.Women never dislike flowers,although she has turned from a young girl to a mother and wife, she is still a little girl at heart,buy a bonquet for her and tell her that she is as beautiful as the flowers.
Romantic roses,cheerful tulips,lush lilies,lovely lisianthus and classic carnations are good choices.
2.Book a professional photo shoot 
Book a professional photo shoot for your wife or mom in advance, at mother's day, taking a special set of photos is very memorable.Let mom choose the style she likes,she is the protagonist of the filming. If she wants, you can also take a family portrait with her. Finally, put the obtained photo into the photo frame.
The special significance of the photo is that it is permanent. Whenever you see the photo, you can recall the happiness and romance of the past. Because of love, it is frequently recorded.
3.DIY Mother's Day Card
If you are a very shy person and you cannot fully express your gratitude and love in front of your mother or wife, it is really a good choice to write what you want to say on a card you made by yourself. The text is very powerful and powerful, and the cards made by hand are more meaningful than the ones bought outside. There are many DIY Mother's Day card sharing on Pinterest,all of the cards are creative,beautiful, and easy to learn.Make a card by yourself and write down the most sincere words.
4.Cooking dinner for her
In ordinary days, mothers are always busy in the kitchen. On this special day, let mothers also enjoy the feeling of being served by their loved ones. By cooking your favorite dishes or mother's favorite food, mother will definitely be very happy and happy.
5.Have a homemade spa day
The at-home spa help mother relax her whole body from head to toe. You can make it visual with candles, use sound by playing soft music, use scent with candles and aromatherapy oils, and activate taste with teas like chamomile, which is calming and comforting. There are also bath pillows, loofahs, body scrubbers, natural soaps and sugar and salt scrubs.
6.Pay for her
Arranging a day of shopping, letting her pick the things she likes and pay for her, she will be very excited. In the current situation, if you can't go out, you can pay for the goods in her shopping cart on the online website.
7.Free day
Being a mother is as demanding as it is joyful, truly the job that never ends. The survey shows that what mothers want most is freedom. After becoming mothers, they have to take care of their children's daily life. They don't have time to do what they want, and they don't have time to connect with their friends. On this special day, help my mother gain short-term freedom and let her find herself.
We do not recommend that you give moms any tools to help with housework unless she has expressed that she really wants to have one.
Happy Mother's Day to all moms!