Buyer Guide: TOP 5 Best Night Light Projector for Home
January 11, 2021
by Vlen Feng
When you need to decorate your room space or lighten up the party, using a Night Light Projector is a cost-effective, convenient and efficient method. These devices cast images of the beauty of space right onto your walls and ceiling. Also knows as a home planetarium, planetarium projector or a constellation projector, set up of these devices are easy and benefits are endless.
In this article, we will list 5 most popular and newest nightlight projector.
1.  Eicaus 2 in 1 Star Projector
It is a user-friendly projector with 4.5 stars on Amazon. It provides you with simple button controls meant for adjusting the brightness, for elementary cycle via light effects and easy start or stops effects.  
Pros:
Options to keep the star always on or enter into gradation
Adjust the moving speed of the ocean wave
Voice Control: light projection will fast changing following music sound
10 Light Colors
Dimmable
Auto Off Timer
Built-in Mini Speaker
Cons:
No option to disable auto-off timer 
Bad Bluetooth connection 
Lamp Depot explores the intersection between design and technology, creating unique, functional, and beautiful objets d'art. This Shadow Lamp has a rotatable head that changes the direction and angle of the illumination. It comes in two colour sets: Sunset Red, with shades of orange, yellow and red, and Deep Blue, a blue light bordered with warm hues.
Pros:
It is equipped with 

6W LED. Even in the daytime, it can project beautiful colors.

Made of anodized aluminum carved from a solid plate, high quality.

A lamp, also a art decor.

Simple to use and control
Cons:
No remote control.
 I've bought this light for at least 8 kids in my child's class at this point. Every birthday party, she suggests getting this light as a gift! It shines a beautiful, bright rainbow (actual rainbow color order) onto the wall/ceiling, lasts a little while and then times itself out (very convenient), and is just an all-around pleasing nightlight to have. My kid got it as a gift as a toddler and still uses it a few years later. 
Pros:
Not bright enough on daylight.
Lightweight and portable
Cons:
Runs on AA batteries
4. BlissLights Sky Lite
The light hits the whole ceiling in the bedroom and a little on one wall but besides that I wish it shined in a bigger distance. When they motion setting is on only the stars move and every once in a while you see a shooting star. This is definitly what I was looking for as something to give my room a little light as I sleep. 
Pros:
The Sky Lite instantly projects a field of drifting GREEN stars against a transforming BLUE nebula cloud (Patent Protected)
This version has a blue LED nebula and green rotating stars.

Ideal for long-term use.
Cons:
It's noisy
 5. BNL Night Light Star Projector 360-Degree Rotation 
The BNL Night Light Star Projector 360-Degree Rotation is a fantastic gift that every kid will definitely like. The projector creates a romantic atmosphere thanks to the 360-degree star rotation. Secondly, it has a total of six different lighting effects to choose from for a perfect space decoration. With the timing shutdown, it will automatically switch off just as a set. 
Pros:
Six different lighting effects
Compact and lightweight design
360-degree rotating star projector
Cons:
Must a dark to see clearly
RECOMMEND: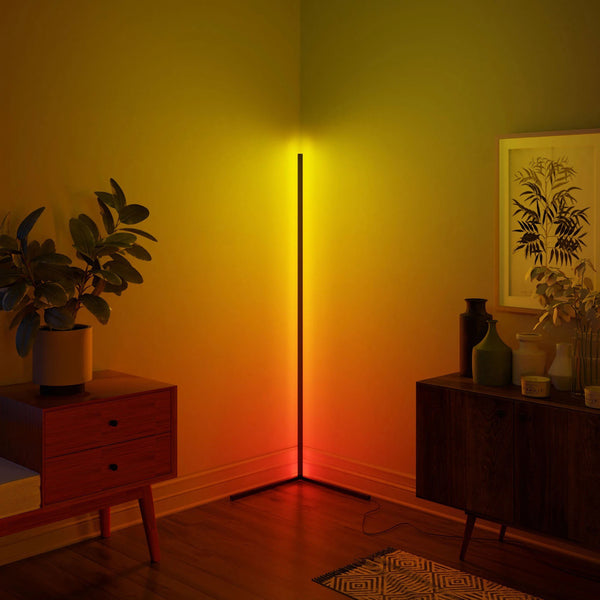 Lamp Depot 's Corner Floor Lamp - The easy to use remote control makes it simple to shuffle through 16+ million colors and 300+multi color effects to find your perfect lighting.  ENJOY 20% OFF, Code: BGRF       SHOP NOW>>