10 Creative Christmas Outdoor Lighting Ideas
December 20, 2020
by Vlen Feng
1. Luminous Mailbox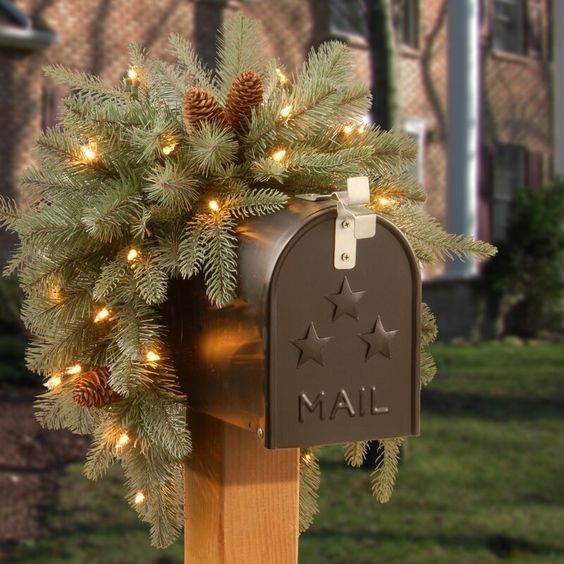 Put a smile on the mailman's face and all who pass by with this Artificial Pre-Lit Swag with Lights. This holiday decoration features the technology that creates a decoration with remarkable realism. It is trimmed with pine cones and pre-strung with 35 battery-operated warm white LED lights that are energy-efficient and long lasting. 6 hours ON/18 hours OFF timed operation. Includes tie wraps to secure swag to a mailbox. Product Details Location: All Outdoor Use Product Type Plant Type: Artificial Lights Included Power Source: Battery 
2. Meteor Shower Effect Tree with Romantic Aesthetic
Led meteor shower lights, the light of every bulb turns on and out one by one in sequence and quickly just like meteor shower or falling snow in the night sky, multi-colored, very beautiful. It can be used as one, or be connected (as much as five string lights) 
3. Creative Fancy Christmas Tree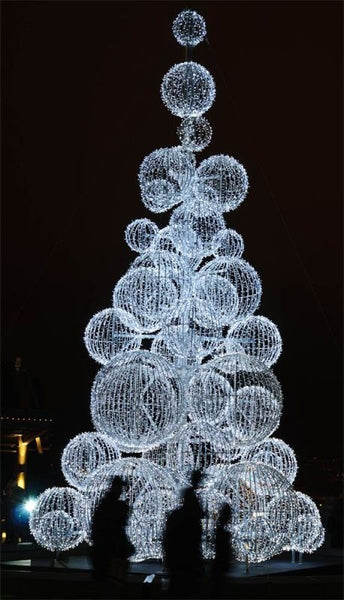 4. Snow Balls Lighting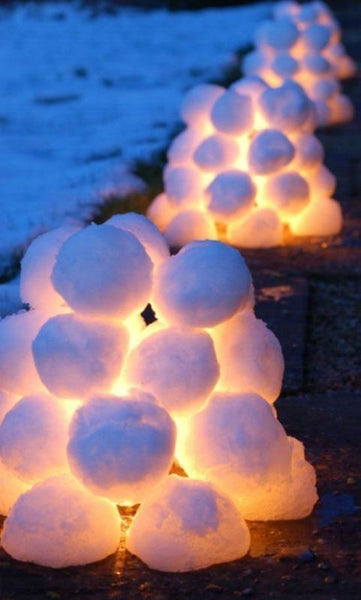 Christmas lights doesn't have to be very expensive. The snowball piled up with LED light string is a very creative floor lamp.
5. Creative XMAS lighting: The thief stole the light string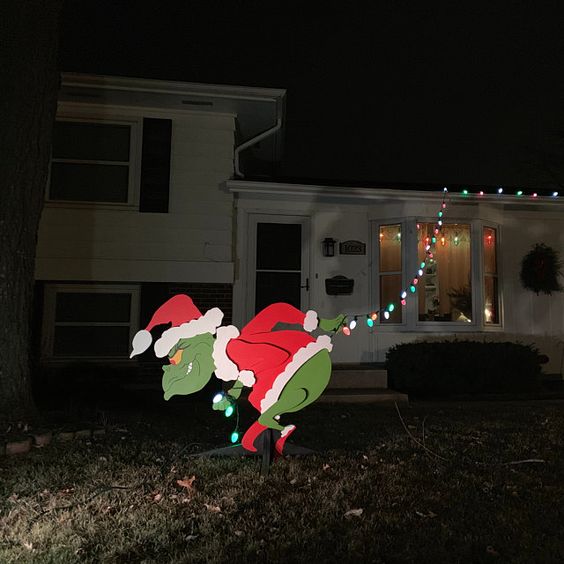 Cartoon elements can also be added to outdoor Christmas decorations.
6. Christmas Projector Lights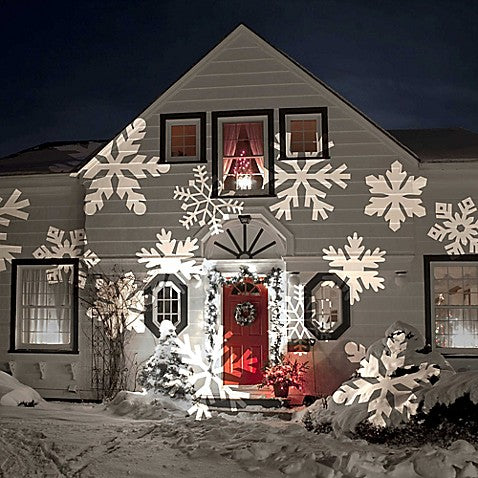 RGB Christmas Laser Light is powerful enough that it can serve as your one and only outdoor Christmas decoration for medium-to-large sized homes. Its LED array is bright enough to cover about 3,500 square feet on its own, so it can completely light up your house. 
7. Glowing Ice 
gift boxes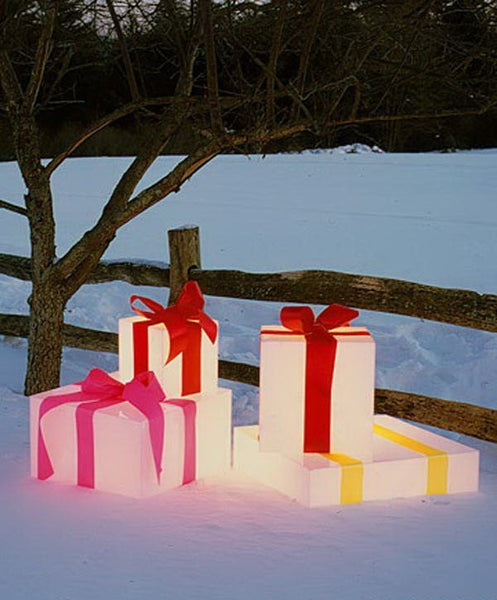 Make illuminated gift boxes for outdoor decor using plastic boxes and waterproof ribbon. Add string lights or battery operated bulbs inside. It offers much more holiday cheer to any outside decor this holiday season. Tutorial: Martha Stewart 
 8. Halo Projector Lamp for holiday lighting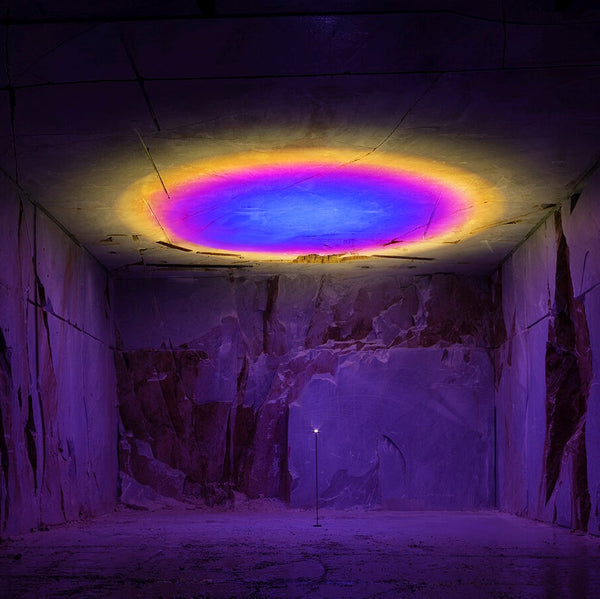 This Shadow Lamp is a color projector made of anodized aluminum carved from a solid plate, which integrates a high power LED and a sophisticated optical system specifically designed to achieve a precise effect: a perfect projection of colors and shades. It is the intangible part, the light, that embodies the center of the project.
The idea is to create a compact and minimal object with a great installation effect, which can bring into homes new metaphysical galaxies of colors in which to immerse oneself. It allows you to create new graphic patterns and extend the possible projection surface, the ceiling and walls become immense paintings where artwork is displayed. It's a powerful tool to create endless composition and decor gently the environment with its presence.
9. Fresh evergreen boxes embellished with lights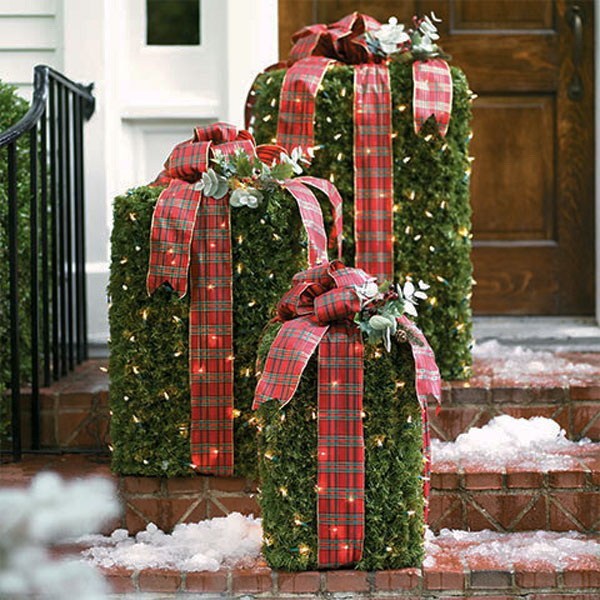 Fresh evergreen boxes embellished with lights and wrapped with plaid bows give your home a vintage, country Christmas look. 
10. Colorful string lights decorations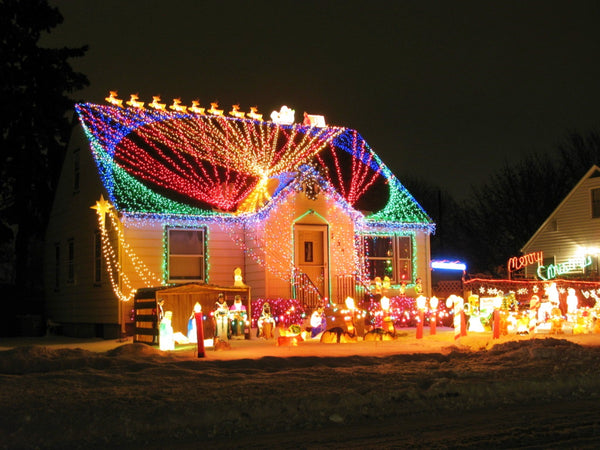 Recommend: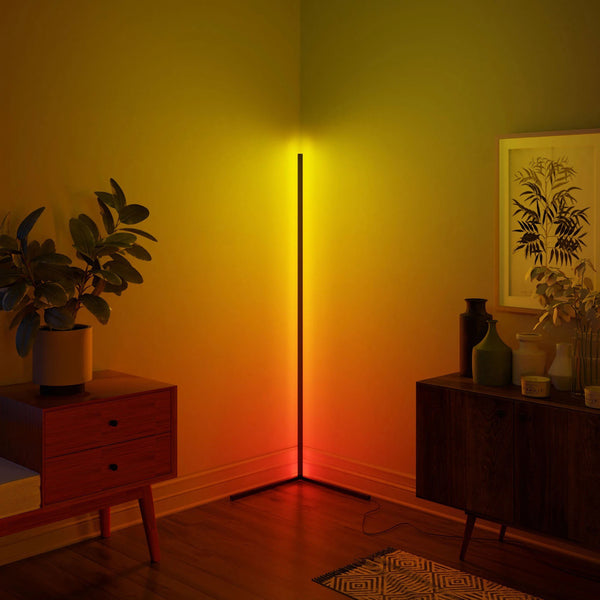 Lamp Depot 's Corner Floor Lamp - The easy to use remote control makes it simple to shuffle through 16+ million colors and 300+multi color effects to find your perfect lighting.  ENJOY 20% OFF, Code: BGRF       SHOP NOW>>